Dentist Recruitment Agent for Independent Practices
Zest Dental's business and reputation is built on working in partnership with dental practices like yours. Our client base and dental job opportunities are predominantly made up of independently owned dental practices and we have great expertise in building relationships with our dental practice clients and understanding their needs.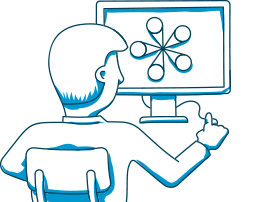 Zest Dental not only operate one of the UK's most established dental recruitment agencies, we also own the UK's leading dentist jobs recruitment consultancy website, attracting large numbers of job seeking dentists every day for our client's dental positions. This puts Zest Dental in a unique position to provide our clients with a fully managed search & selection consultancy service; whilst also ensuring your vacancies have the widest coverage in the UK, on the UK's leading dentist jobs websites.
With decades of combined dental recruitment experience, Zest Dental's team of industry experts are in an unrivalled position to find your dental practice the perfect candidate.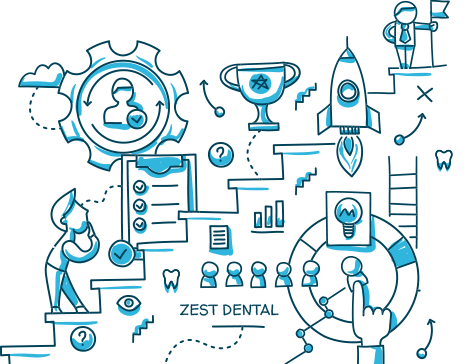 What do we offer you?
No fees, unless we are successful for you
Cost effective and competitive rates
High interview to placement ratio
Experienced dental recruiters (each over ten years)
Fully contactable and available outside of office hours
Your job featured on the Dentist Jobs website
Your job listed on the BDJ Jobs website and sponsored across a number of media
Full optimisation of all vacancies
Easy application system via tablets, mobiles, and PCs
Job alerts to our network of registered dental professionals
Search and Selection
Experienced dental recruiters who will listen to your requirements…
…generate a candidate check list and specification…
Conduct full interviews…
…and only submit suitable candidates that match your requirements
We benefit from a fantastic reputation in the industry thanks to the work we do with practices like yours. We have an excellent track record of selecting and attracting dental professionals for our clients' dental vacancies. As a company we are people who care about our reputation and we believe this is the key to our success.
What really sets Zest Dental aside from our competitors is our truly consultative approach to dental recruitment. Zest Dental's candidates are spoken to fully regarding opportunities and provided with full information; we only forward candidates to our clients when we believe the candidate is suitable, the position is suitable for the candidate and most importantly the candidate has granted their express permission for Zest to work on their behalf. This guarantees a more efficient recruitment process, a high success rate, happy candidates and happy clients and ensuring for you and the candidate, the perfect match.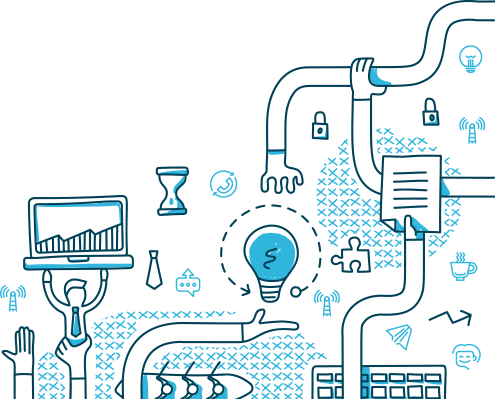 If you are a Dental Practice seeking a market leading dental recruitment partner that will listen to your requirements and act upon them exactly, keep you fully updated and be contactable throughout the recruitment process and provide you with honest counsel, then please do not hesitate to contact Zest Dental and become another one of our success stories.
For an informal and confidential conversation about how we can help you, with no obligation, please contact Zest Dental on 0114 238 0012 or via our Post a Vacancy form.