Let us find you your next Dentist Job.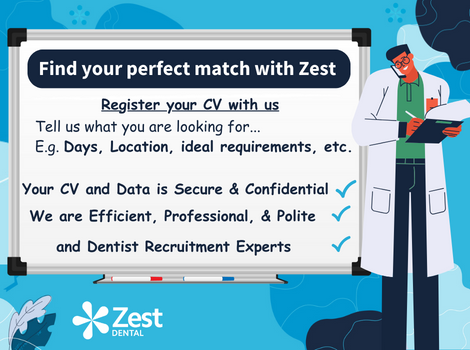 We find jobs for Dentists and Specialist Dentists, it is exclusively what we do and we are experts at it.
If you are a dentist seeking a new permanent position, please register your CV below, detailing your requirements, e.g. full or part-time, days available, location, etc. and we will be in touch directly to advise you of the next steps and how Zest can help you find your perfect match.
All information is secure and confidential.